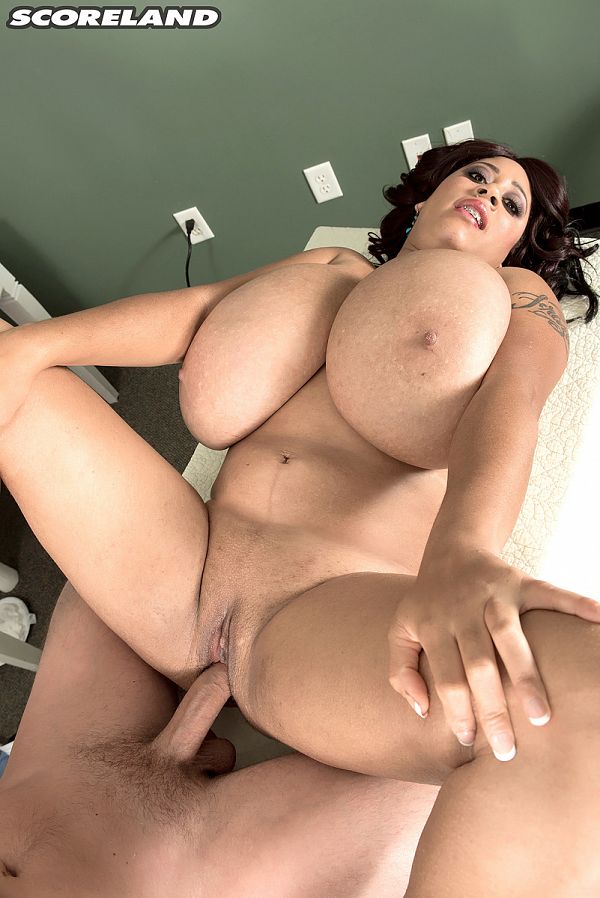 Your assignment is to give Roxi Red a full-body, nude rub-down. It's the assignment of a lifetime. Shot in P.O.V., it's your hands on Roxi's curvy body and impossibly huge, all-natural breasts and your cock between them. It's your cock in her mouth and fucking her pussy. And your explosion of man-juice all over her huge tits, for which she thanks you.
There are very few built like Roxi, one of the biggest boobed girls ever at SCORE. SCORELAND member Seth commented, "She carries all that dream beauty in a seductive and mesmerizing way that allows any shoot or vid she produces to be an absolute must-see. Any clothes, any location and any style of shoot, Roxi radiates uber-curves and hotness of superior dreams and fantasies."
Roxi reminds us, "I always like to watch my videos and I always enjoy them. I'm been looking forward to seeing this one since we made it. I hope all the guys have a great time.


→