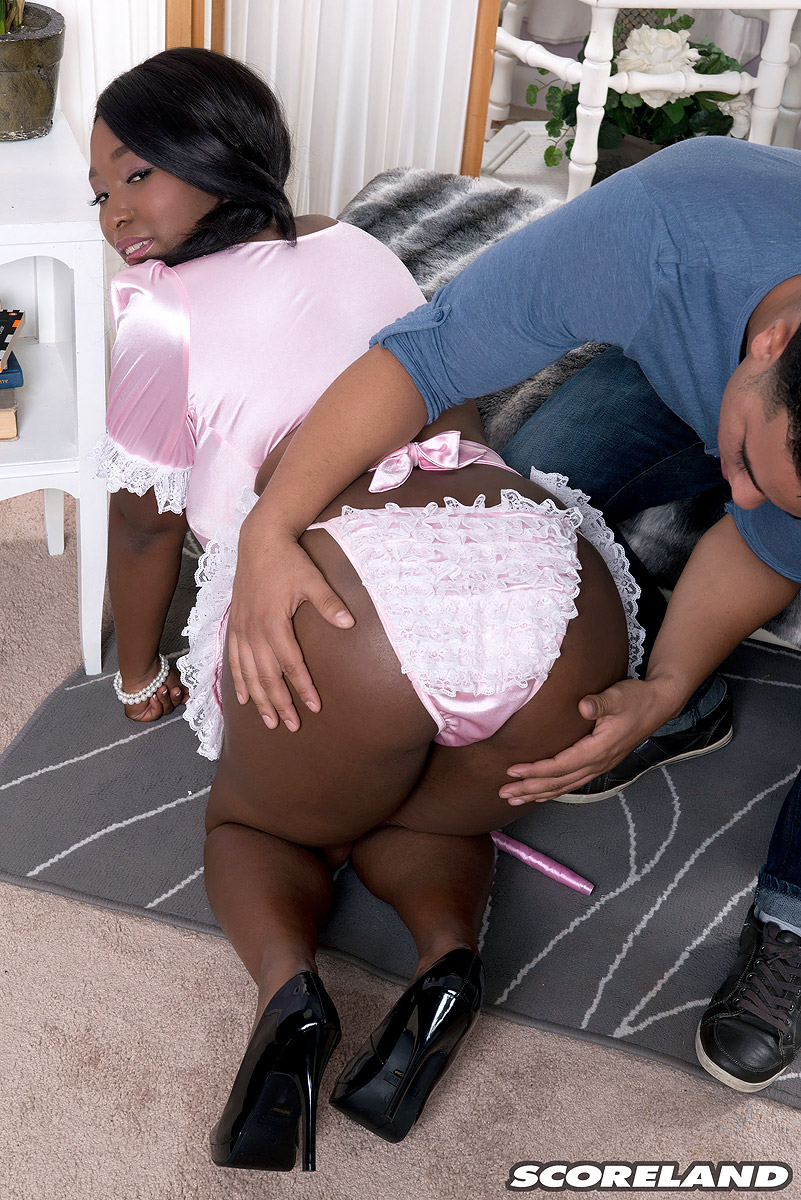 Marie Leone is amazin'! Her curvy body and big boobs turn heads everywhere she goes. California-born Marie likes cars and works in a car shop. Her sister introduced her to cars and Marie's been hooked on fast and furious wheels ever since.
"My boobs began to develop when I turned 14 but before then I was extremely flat-chested and skinny," Marie said. Her growth spurt must have flummoxed everyone; teachers, family, doctors, you name 'em.
By the time Marie was in 8th grade, she had bigger tits than her teachers! "I always wear a bra when I go out," Marie says. "When I am home, I just let it all hang out." You rock, Marie.
Marie did not need time to make up her mind about trying guy-girl. She's really horny back home and this was a new experience she wanted to try. She says hot modeling is one of the most-fun things she's done.
Marie fills out that sexy maid costume like no one's business. In this scene, her fuck partner Rocky can't wait to get on her. First, she has her huge tits…

Free Porn