Pool boy has to be the greatest job in the world, right up there with lawn boy, pizza delivery man, plumber and TV repairman. We don't know how any of those jobs pay, but from the looks of things, those guys are getting laid on a regular basis and fucking all the good MILFs.
In these photos, the good MILF is Camilla, a 46-year-old divorcee and mom from Nottingham, England. Camilla Creampie works in health care, but that's a story for another day. We will tell you this: more adult models come from nursing and health care than any other profession.
Anyway, back to this scene: Nick is the pool boy. Camilla, who has big, natural tits and is wearing a little top and shorts, offers him a drink. She rubs up against him. Then she reaches down to his shorts and grabs his package. He looks surprised, but we think he's faking it. After all, he's a pool boy. He probably fucks female homeowners several times a week.
Camilla Creampie brings him inside and sucks his cock. Nick plays with her big naturals and fucks…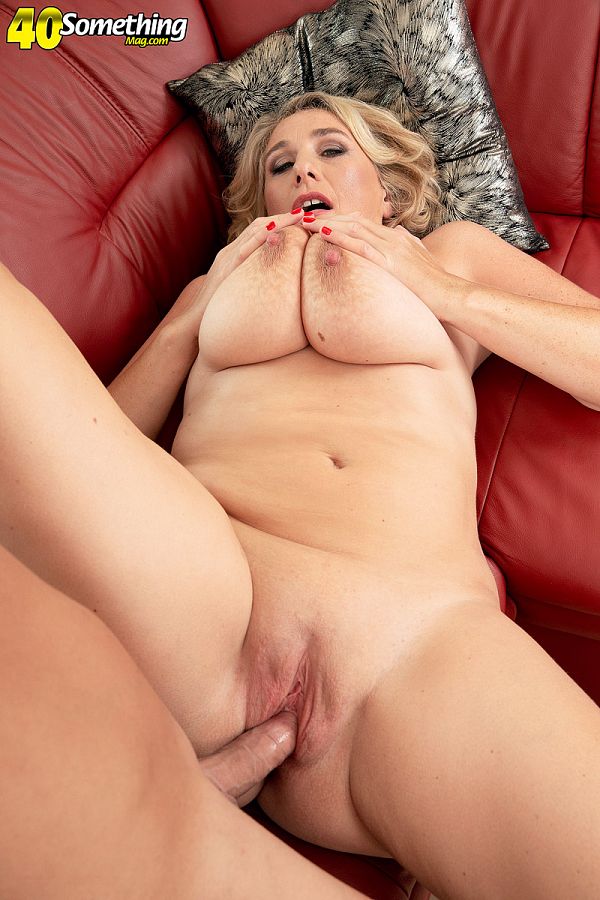 Home of 40Something magazine. Get the best in mature XXX, scorching older women, MILFs, horny cheating housewives, decadent divorcees. Exclusive photos and videos of sizzling older pussy desperately seeking cock.