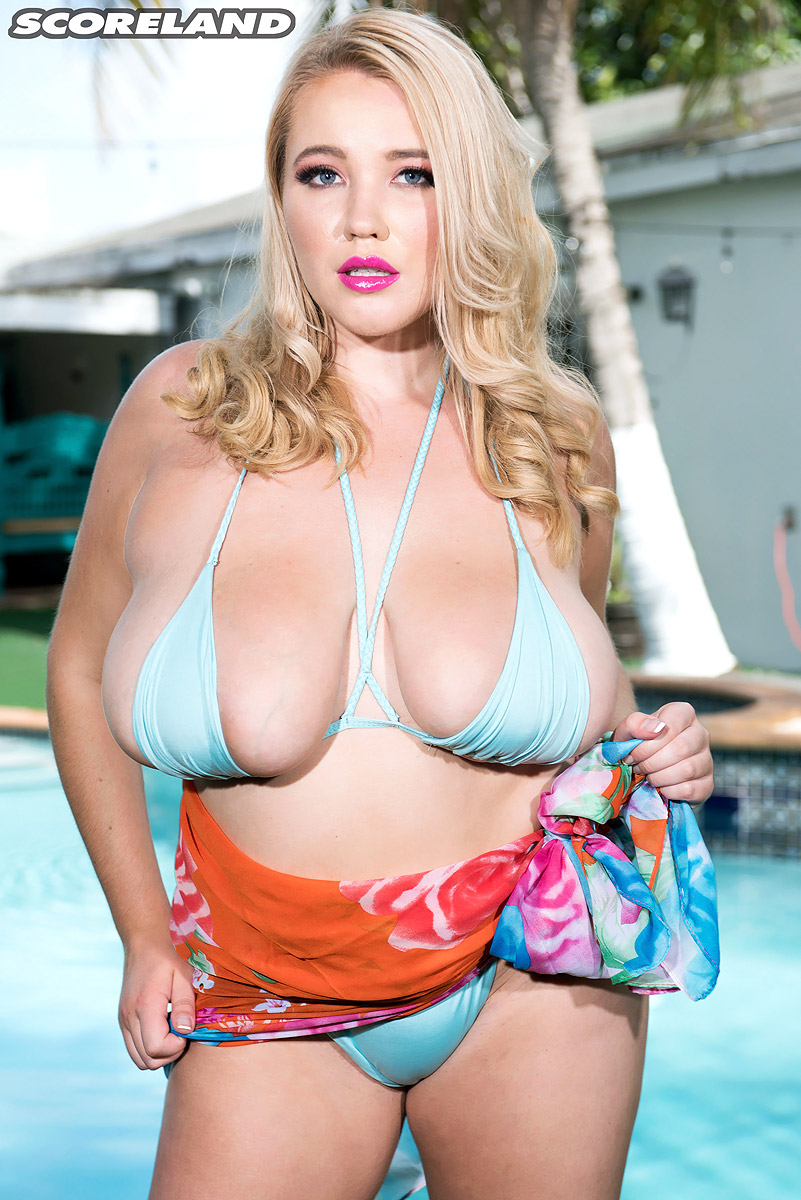 First, we wanna say that voluptuous dream girl Annabelle Rogers looks spectacular wearing a bikini. And even more spectacular out of it. We're not mentioning this to suck up to her, although that's the fantasy she inspires. Annabelle brought the bikini and the wrap. We brought the pool and our cameras.
Annabelle's circle of family and friends sometimes gives her that disapproving eye for showing too much boobage. She talked about that.
"I still get it to this day, or people will look at me and motion to me to pull up my shirt," said Annabelle.
"Everyone! Even my friends. Definitely my mother. I was raised in a very Christian household. One time, I went on a trip to The Bahamas with my friends, and we took bikini pictures on the beach, and everyone was messaging my mom, 'Your daughter is showing her boobs so much! We don't want our sons on her social media.